shimmers silver-green
velvety soft leaves
drought tolerant
Regular price
€4,99
Sale price
€3,99
Unit price
per
Sale
Sold out
⦿ Versandfertig! In 2-3 Tagen bei Dir.
für Haustiere ungefährlich
Details

This Tillandsia has a lot of soft leaves that are very densely covered with trichomes. This gives it a green-silver shimmer. As a desert and steppe dweller, it welcomes good air circulation and sufficient light, but it also tolerates drought very well.

We offer them in two sizes.
care instructions

Water once a week:
Our flyer with care tips is always included.
Dimensions

medium approx. 8cm, large approx. 13cm (plant size may vary)
FAQs

Luftikus Airplants

Who are you?

Luftikus-Airplants is an online shop specializing in the sale of tillandsia , also known as air plants .

Where do your plants come from?

The natural home of the tillandsia is the American continent. We source our plants from specialist nurseries in Germany and the Netherlands . Many species are also grown from seeds and cultivated there. Some are imported and propagated as young plants from Central America, mainly from Guatemala . We are aware that every transport leaves a carbon footprint. The great thing about tillandsias is that they can be transported in a very space-saving way because they don't need any soil. In addition, every plant compensates for its CO2 footprint over its lifetime, since it is reassimilated via the atmosphere.

What about species protection?

With Tillandsia xerographica and Tillandsia harrisii you can also get air plant species from us that are threatened with extinction in nature and are protected by the Washington Convention on International Trade in Endangered Species ( CITES ). That is why we attach great importance to the fact that our plants come from sustainable cultivation in specialized nurseries and that wild stocks are protected .

I have a pet. Are tillandsias poisonous?

Tillandsias are considered non-toxic and harmless to your animal roommates.

Care

How do I care for my tillandsia?

It's easy!
You can find detailed instructions with video in our blog post .

What is the best location?

In general, air plants should be very bright but not in direct sunlight. The blazing midday sun in particular is unfavorable. Some species such as Tillandsia butzii also like it a little darker.

How are Tillandsias watered?

You don't need to water them, but of course they still need water. In short, it is enough to spray them completely wet 1-2 times a week or to put them in a dip once a week. It is important that they can dry completely again and that no water collects.

Which water should I use?

The water should be as low in lime as possible. Rainwater is perfect. If you have lime-rich tap water, you can mix it with distilled water or use a water filter (Britta, etc.). Never use pure distilled water.

Should I use fertilizer?

Fertilizer is not absolutely necessary. But if you want to do something good for your air plants, you can use our tillandsia care spray .

How do I attach tillandsia?

We use our aluminum wire for all purposes. If an invisible attachment is required for a natural arrangement, you can stick it on with a special waterproof adhesive, for example: UHU PolyMax. Under no circumstances should hot glue be used, as some recommend, as it can seriously burn the plants.

Order & Delivery

Can I choose the plants myself?

Unfortunately that is not possible. Plants are lively, unique and very diverse. That's what sets them apart.

What is the status of my order?

You can find out more by entering your order number in the chat box at the bottom right or by sending us an email.

I have ordered an air plant holder, which plant is included?

Depending on the selected size, we will select the most beautiful plant for you. If you have a specific request, we can talk about it. It's best to send us an email.

What if a plant arrives damaged?

This is very rare. If so, please contact us and ideally send a photo right away. In any case, we will find a solution.

Payment & Shipping

Who do you ship with?

We ship climate-compensated with DHL GoGreen.

How much are the shipping costs?

The shipping costs are a flat rate of EUR 4.90 to Germany and Austria. You can also find out more here .

How does shipping work in winter?

During the cold season, we generally ship with foam foil to protect against the cold and, under certain circumstances, also extra heat packs. During severe and prolonged periods of frost, shipping may be suspended for a few days. Of course we will inform you about it.

How long does shipping take?

The standard delivery time is 1-3 days.

What payments do you offer?

You can find everything about our payment options here.

30-day plant guarantee

What is the plant guarantee?

Normally, perishable goods are generally excluded from the guarantee. Plants belong to this category. But not with us. If, contrary to expectations, your plants should arrive within the first 30 days, please contact us and we will replace them. No ifs and buts!

What about the other products?

They fall under the normal right of withdrawal. more here .
View full details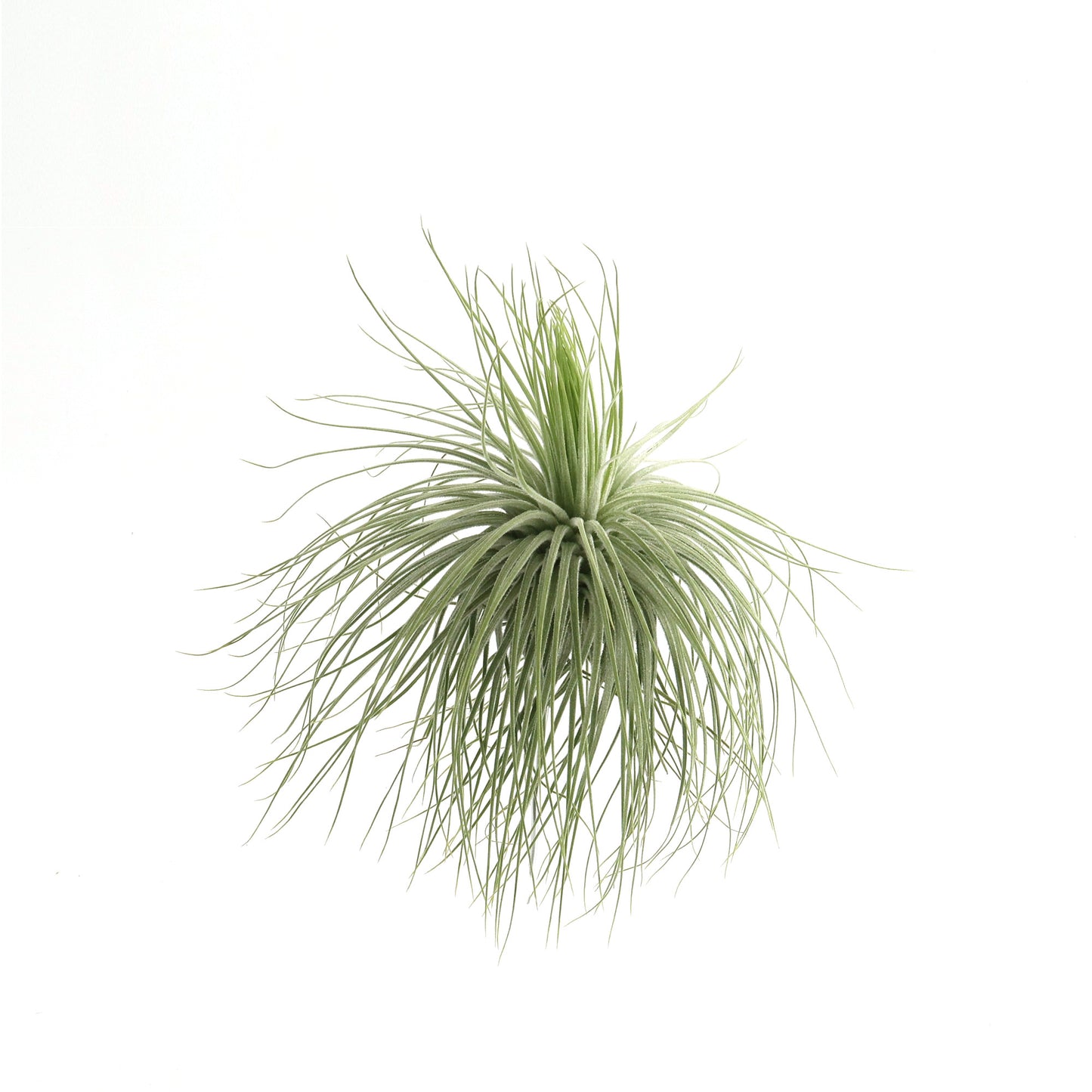 Yes, these are real plants!
Air plants, tillandsias or " Airplants " are very special creatures. They do not need soil , only minimal water, clean the room air and can be decorated in many ways. Whether tied to a piece of wood, of course, or with our stylish holders.
Exclusively for you
Each plant is selected just for you , securely packaged and delivered to you in 2-3 days with our shipping partner DHL. With our 30-day plant guarantee , you can sit back , relax and just enjoy your new air plants.